Biography of Nasir Hossain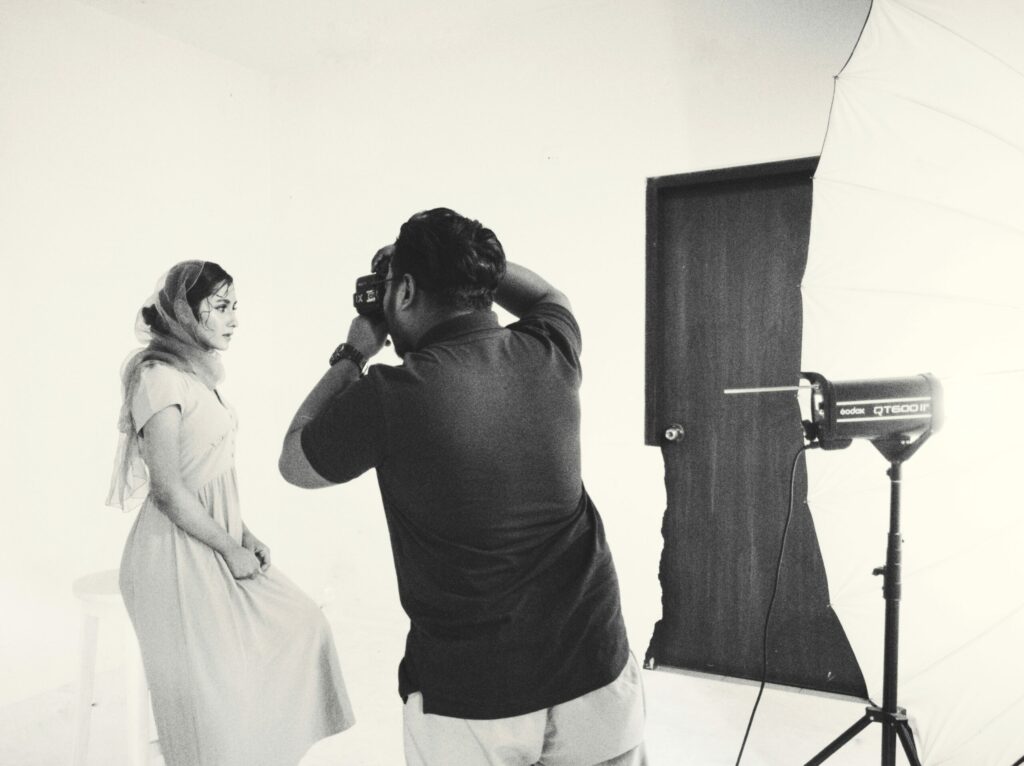 Rising Of The Best Model And Fashion Photographer In Bangladesh:
The talented fashion photographer in Bangladesh of this generation is Nasir Hossain. He is well-known to many fashion lovers and well-liked on social media.He was raised in one of Dhaka's historic districts. Old Dhaka is a dynamic environment and a wonderful spot to develop an artist.Nasir was very interested in photography since he was a young child, which is why he picked up all the fundamental skills from an early age. He started his photography adventure when he was a youngster in 2006. He made the decision to intensify his enthusiasm later in 2010. The largest source of inspiration for Nasir during this trip was his mother.
Breakthrough of the top photographer in Bangladesh:
He used to have vacation dreams when he was young. He began exploring Bangladesh's numerous areas in pursuit of his ambitions. 
He received a job offer from a corporation while on the road. His profession and this opportunity both advanced as a result. 
He stayed on staff for a number of years and acquired a ton of experience. He began fashion photography. 
Although his passion for travel led him to this line of work, it eventually turned into a passion for best model and fashion photography in Bangladesh. 
He eventually started to make money off of it. 
He also like beauty, which is another aspect.
His use of social media has made his work accessible to a global audience. He began often uploading pictures of himself and other people. 
These posts soon attracted readers' attention and gave Nasir huge popularity. 
Al Fahad Bari, Troyee Chowdhury, Sunehra Tasnim, and many other well-known models are among the influencers he currently captures on camera. 
Numerous regional newspapers and periodicals have published articles about his works. Every aspiring influencer and maker of social media content aspires to be highlighted by him. 
His images emphasize style, emotion, structure, and strength. He now serves as a model for aspiring fashion photographers and fans of the industry. 
Despite this, he frequently motivates his followers by sharing moving images of well-known models on his Instagram feed and story multiple times every week.
The world of fashion showbiz serves as his main source of inspiration. His images are vivid, razor-sharp, and captivating. His portfolios are filled with both colored and monochromatic portraits. 
Many of his photographs are sentimental and romantic. He simultaneously concentrates on atmospheres and details. He tells a distinct tale in some of his photographs. 
According to Nasir, every picture has a narrative. Without using words, images have the ability to convey a tale. 
He consistently tries to shoot, upholding his distinctiveness. All the while, he highlights the elegance of fashion.
Work Field Of Nasir Hossain:
Numerous well-known major companies, such as Grameenphone, Apex, Robi, Meghna Group, British America Tobacco, Splash, Groove, FHQ, Roar, Lola cosmetics, Cats Eyes, Klubhouse, KayKraft, Nabila, and Cycle Life, are among his clientele. 
He gained the knowledge necessary to establish himself as one of Bangladesh's 
top fashion photographers
 by working with so many top-tier organizations over the course of nine hard years. 
He enjoys reading a variety of authors' novels in his free time. Reading books cultivates creativity, as is well known. 
Hard work is a need, in Nasir's opinion, to attain any success in life. No one can lead a prosperous life for a very long time without working hard and never giving up. 
His zeal and persistence have earned him the fame he enjoys today. 
He enjoys expanding his knowledge base and pushing his physical prowess to the maximum. Any new novice who is considering becoming a photographer must first understand the fundamentals. 
After that, one might go toward his or her desired destination with persistence and patience. In particular, Nasir likes to watch documentaries and movies about fashion. 
He learns a lot about global fashion from it, and he finds it to be quite fascinating.
Next Mission Of The Famous Photographer In Bangladesh:
Nasir's next objective is to advance his career with global fashion labels and work with the models there so that he can demonstrate his fashion photography abilities and make a difference in the fashion industry. 
His goal is to make a name for himself abroad so that "Nasir Hossain" will become a household name. 
That is what he hopes for.