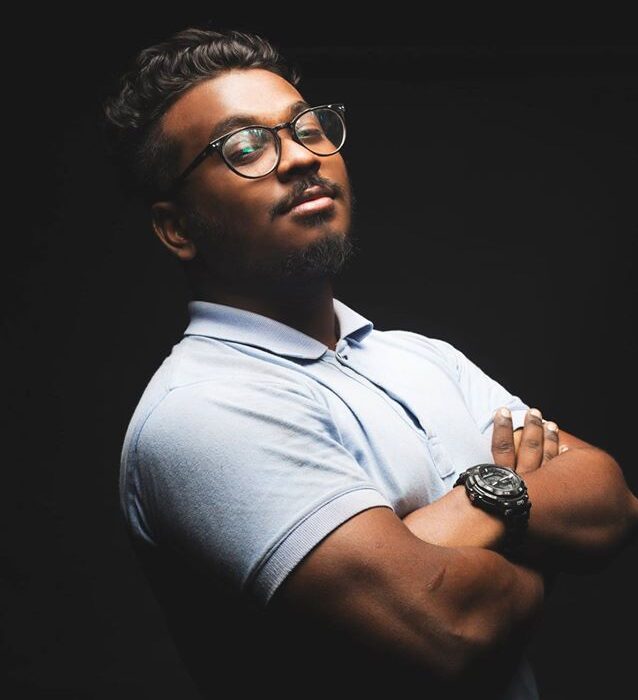 Who

are Nasir Hossain – Fashion Photographer
Photography is an art to bring out the beauty of an entity at it's best. 
Nasir Hossain – Fashion Photographer is a specialized team of photographers who are working in the
field of product and fashion photography with pride since the last nine years. 
Our team is privileged to work with some of the renowned brands of the country and serve them with
utmost satisfaction.
Our experienced team and dedication to the work are key to our success.
Earning customer satisfaction is our goal, therefore we value our customer's needs and preferences the most.
#nasir_hossain #nasir_hossain_fashion_photography #fashion_photography_in_bangladesh #best_model_photographer_in_bangladesh #best_fashion_photographer_in_bangladesh #best_photographer_in_bangladesh #top_Photographer_in_bangladesh #famous_photographer_in_bangladesh
Nasir Hossain – Fashion Photographer is a team ofactively motivated, committed ,efficient and dedicated experienced hotographers and editorswho are ready to serve you atour best. Client Satisfaction is our priority and to ensure that our team is provided with spontaneous mentorship and required training for their self development. Our goal is to utilize the maximum of our resources to serve our customers according to their demands.
Our vision is to set a benchmark in the field of product and fashion photography. Utilizing our efficient resources and manpower, we want to be at the top in this field of photography both nationally and internationally. We want to create a community with our satisfied and loyal customers who will be our footsteps of success in the long run.
Our strategy is for any project, we try to figure out our clients needs and demands. Then we set the strategic plan basing it on current market trends and client briefing. Our studio setup, makeup artist selection, light setup etc. are done doing enough research before the shoot and keeping the theme of the shoot in kind. therefore before implementing our ideas we ask for our client's opinions and always welcome their feedback.

We follows the idea of "magnify the sense of fashion with us" which implies with our photography expertise; explore your business the most by reaching out to your targeted customers . We told the untold stories of your products and brand through our photographs.
Therefore our prime goal is to gain customers trust and satisfaction with our work and thus build an unbeatable position in the world of fashion photography.
We have experience of working for nine years in this field of photography . Our trained photographers and expert team has the opportunity to serve some of the bigplayers of the country like Grameenphone, Spash ,Apex, Robi ,British American Tobacco, Cats eyes, Lola cosmetics etc. All of our clients details have been shared in thelater part of the content . We believe in a continuous self development process, therefore our dedicated team is under superior mentorship to improve their proficiency
spontaneously.
Our clients will witness an informal management style that promotes a direct relationship between the two parties in a sense of mutual respect and immediacy. The casual and friendly environment fasters a proximity mindset where our clients can easily discuss and connect with our team members. Gaining customers' trust and satisfaction are our core values and we retain our position by delivering our customers with best service in due time.
Nasir Hossain- Fashion Photographer hold a transparent sense of
purpose. Before working in any projects , we research about the brand we
work with, analyze the perspective and the background behind the shoot,
research about the related market trends followed both nationally and
internationally and thus we try to gain a overall views about our client and
their motive behind the shoot. This helps us build a clear picture and our
purpose for working with a client. We believe clarity and transparency
leads to productivity and this eventually boost your business growth.